When smartphones were introduced some 10 years back no one knew its market would grow exponentially. In 2014, 1.5 billion smartphones were used across the world. At present, 2.5 billion smartphones are used, a staggering one billion increase in four years. It is projected that the growth will be 100 percent by 2025.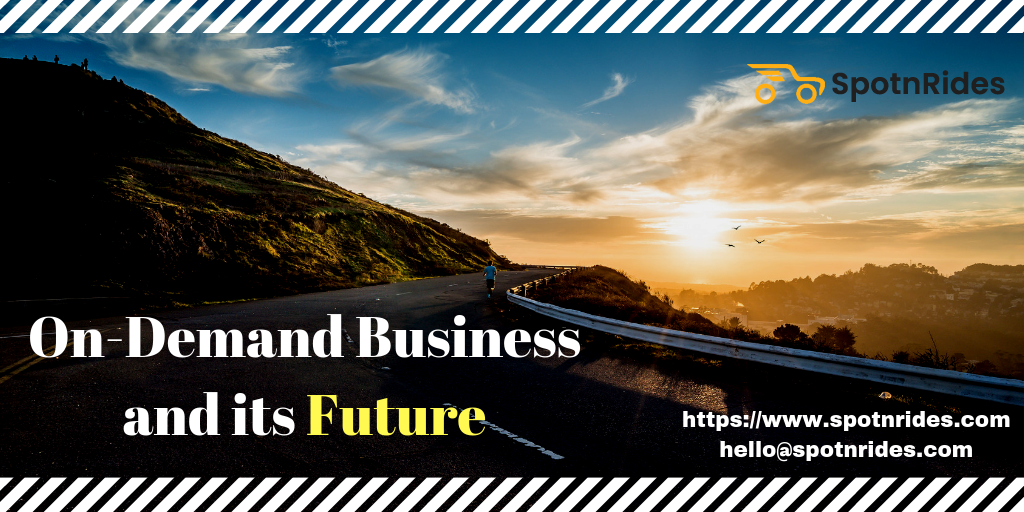 The growth of smartphones is followed by the growth of mobile apps. There are a plethora of mobile apps not only to play games but also to organize our work, check our health, send messages, pics, documents instantly.
A lot of mobile app development companies started mushrooming across the world which employs highly competent developers to provide apps that attract a lot of users.
Also, apps are user-friendly and a person with little knowledge of apps can use it with ease.
The emergence of on-demand business
"We create apps to provide any services, why don't we take this to the next level by making apps useful for our day to day work?" This is the question asked by many app developing companies and entrepreneurs. Then they came up with the idea of on-demand business.
On-demand business is the use of apps in health care, food delivery, taxi booking, room rental, learning, insurance to name a few.
Millennials are the main target for on-demand business since they have very little time for personal activities. It saves a lot of time for them.
Build your Own On Demand App Solution with SpotnRides
Food delivery
Zomato, Foodpanda, and Ubereats are some of the leading food delivery companies. They have an app where many restaurants are listed. Customers have to enter the app and order food from the restaurants they like. Food delivery partners now deliver the food then the customer's address. Revenue is generated from both the customers and restaurants. On-demand food delivery is a booming business across the world.
Taxi booking
Similar to on-demand food delivery, taxi business is also creating ripples. Uber, Ola, Lyft are some of the leading companies in this business.
Uber for X is an app which provides a lot of on-demand services which in turn saves a lot of time and energy for users.
Future growth
Many hardworking, resilient, creative, agile entrepreneurs have gravitated towards the on-demand business. The on-demand startup is sustainable only when it is driven by innovation, ability to withstand competitors/established giants and a growth mindset.
At present, it attracts 22.7 billion customers across the world annually. The target of on-demand business should be the millennials between the age group of 20 to 35. The present revenue of the on-demand business is estimated at a little over 12 billion dollars, it is poised to reach a revenue of 330 billion dollars by 2025. Although running a venture that generates good revenue is difficult, aspiring entrepreneurs should not leave this business without a trial.
If are looking for a quick response team to clarify your doubts instantly about your new business venture, please connect with our expert's team here at Whatsapp or write a quick email to this email address [email protected].