Uber like on-demand taxi business is booming across the world. Similar to Uber, other taxi sharing business like Lyft and Didi chuxing are operating in China and other countries as its headquarters. Uber alone completes 15 million trips a day. Chinese company Didi chuxing completes 30 million trips in China alone. All these taxi sharing firms use four wheelers of different types like sedan, hatchback and SUV.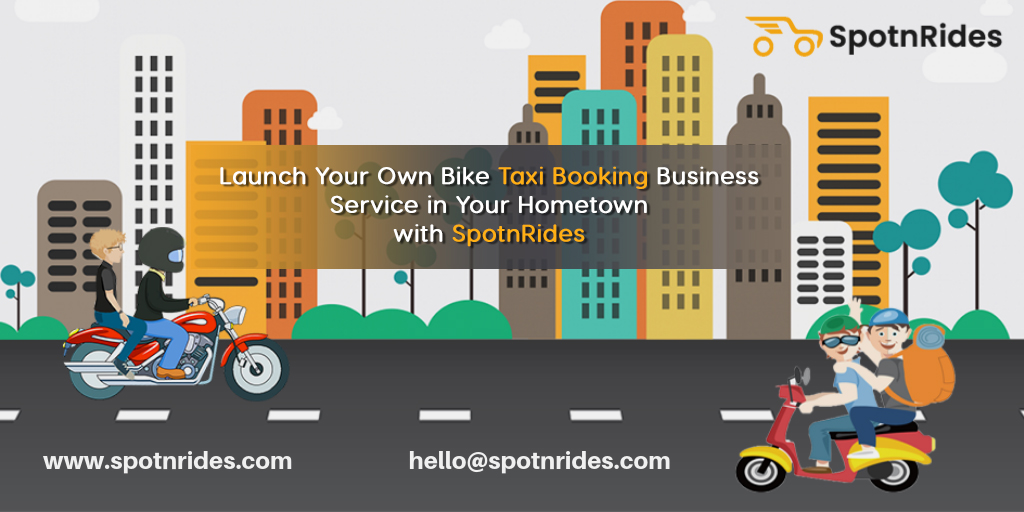 New York, San Francisco, Los Angeles to name a few are important markets for on-demand taxi firms. These cities are also the most congested cities in the world in terms of traffic.
U.S is the most congested country and it is estimated that the drivers spend on an average of 40 hrs a year in traffic. This amounts to $1,500 per driver.
Next is the air pollution due to traffic in major cities. Four wheeler emission is more than other vehicles. Since the taxi ride handling firm uses four-wheelers in all their fleets, they indirectly contribute to air pollution.
What is the solution, then?
When you take all the above factors like traffic, air pollution and time we can think about on-demand business using a bike taxi. Very few firms have entered into using bikes in their on-demand taxi business.
Bike taxi over cabs
The function of a bike taxi is no different from cab based taxi business. Bike taxi business is a pickup and drop model that works on the smartphone app. In places where traffic is moving in a snail pace, a bike will sail through the traffic smoothly. The pleasure of moving through the traffic sometimes outweighs the luxury of traveling in a car. Single commuters who want economical commute to their workplace or any other places can opt for bike taxis. Moreover, if you want to reach a place urgently, then the bike is handier than a car.
Rapido, Go-Jek, Baxi, Grab, SafeBoda, and Bikxie are some of the leading on-demand bike riding firms.
Rapido is an India based firm that operates from Bangalore city. Its app has been downloaded over 50,000 times. 85% of its customers are repeat takers. Rapido has completed 3 rounds of funding and has generated over 30 crores (Indian Rupee). Go-Jek is one of the largest players in bike riding segment operating from Indonesia. You can easily spot Go-jek riders in the busy streets of Indonesia. Go-Jek has got fundings from giants like Google and Tencent. Unlike cab based taxi business, bike taxi business is still untapped by many people.
The Future…
The advantage of bike taxis has made it an inevitable service in the future. Running expenditure is also low compared to cabs. Some government hasn't given the approval to run bike taxis. But that has changed now. Many governments are coming forward to grant special approval for bike taxi firms. Aspiring entrepreneurs can think about starting an on-demand bike taxi in their home town.
We at SpotnRides provide Uber type app your bike taxi business. Highly customizable apps based on clients need, business location is done by our dedicated developers. If you have an idea of a bike taxi business, look nowhere except SpotnRides
If are looking for a quick response team to clarify your doubts instantly about your new business venture, please connect with our expert's team here at Whatsapp or write a quick email to this email address hello@spotnrides.com.
Request for Similar Product: