SpotnRides is one of the leading taxi app development companies in the industry that delivers highly customized taxi app development solutions to its clients from all around the world. Food delivery service, laundry service, courier delivery, trucking business, pharmacy delivery, and bike taxi are the domains for which SpotnRides have delivered their Uber clone service. 
Apart from providing phenomenal taxi app development services and seamless customer service, the team at SpotnRides is always ready to go the extra mile to ensure that all expectations of their clients' are being fulfilled. These are some of the reasons why MobileAppDaily have decided to include SpotnRides in their exclusive top mobile app development companies list for the year 2019. 
Why Did MobileAppDaily Choose SpotnRides?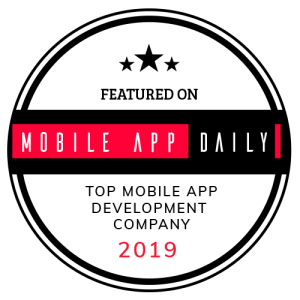 As a top-notch media and news portal that exclusively covers all the latest updates taking place in the mobile app industry, MobileAppDaily is here to provide its readers with only the best content related to the world of mobile apps. If you are a tech enthusiast or someone who is fascinated with mobile apps then you shouldn't miss even a single update released by this platform. 
The fact that the development process of SpotnRides is so straightforward makes it stand out from the other app development companies. For instance, their Uber clone app is ready for the deployment and installation process. Now, the client only has to get it customized as per their needs and preferences. 
These in-depth reports are regularly updated to provide readers with the latest information with respect to the specific industry vertical. Some of the MobileAppDaily's reports that are high in demand are Top React Native App Development Companies, Top Flutter App Development Companies, Top Blockchain App Development Companies, and Top Android App Development Companies. 
In addition to these exclusive reports on the best app development companies, this platform offers various other services, like highly descriptive mobile app reviews for iOS/Android apps, candid CEO/Founder interviews, custom social media promotional plans, product review walkthrough YouTube videos, and so much more.