Great news for startups, entrepreneurs, and cab business owners to start their new venture with Us!
We are very much excited to announce that we have launched Version 2.0 in our Uber Clone Solution – SpotnRides. Actually, we have planned to update our product version in the 1st quarter of 2019, but based on our multiple prestigious customer requests we have launched it now to celebrate the festival season.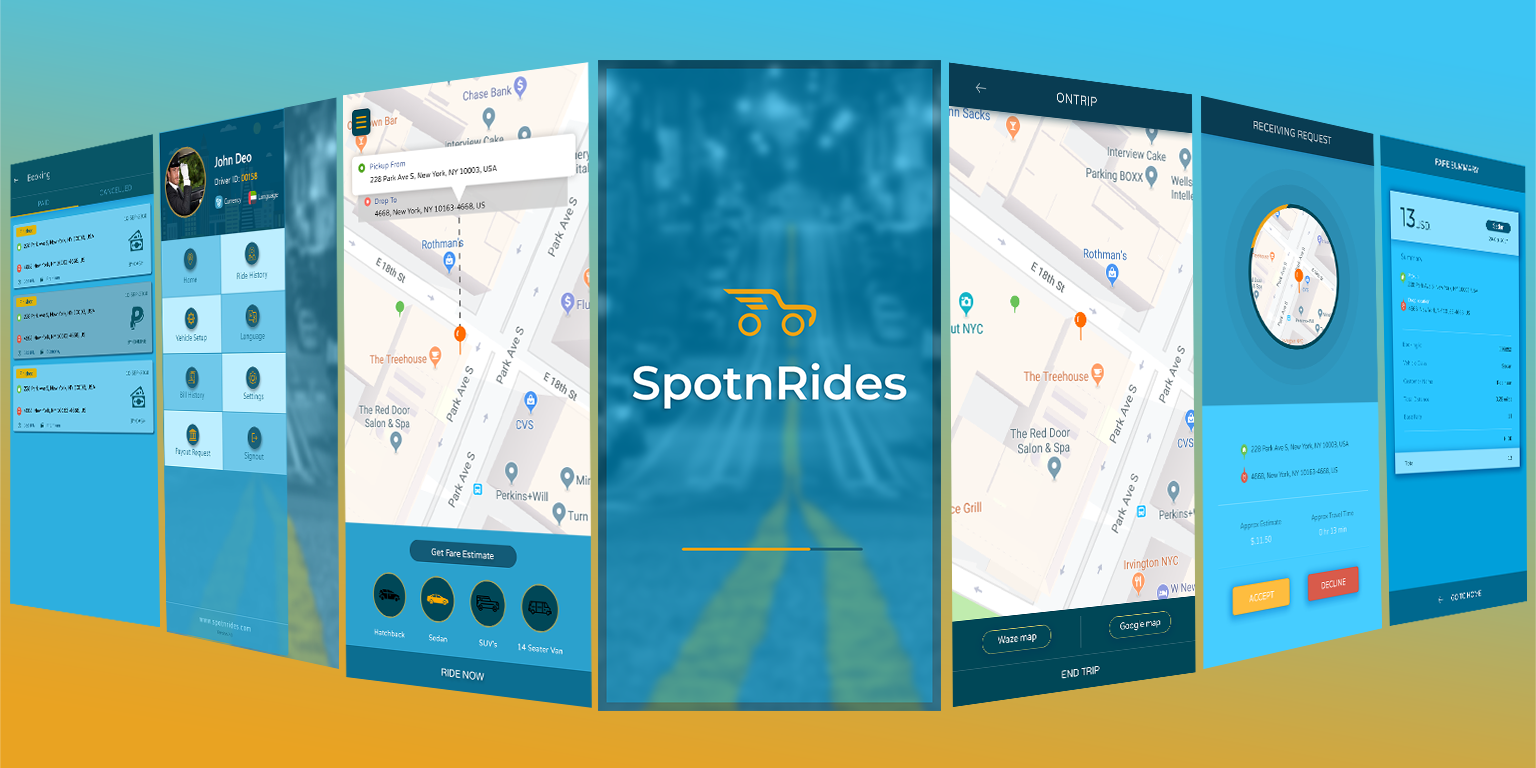 A Quick Overview on SpotnRides Uber Clone App Version 2.0

Uber Clone App 2.0 Features:
Laravel API Services & Laravel Backend Services -> Assures a one lakh concurrent user scalability.
Scheduled Trips – Along with the instant booking(Ride now) option, Customers can be able to book the Scheduled Trips (Ride later).
Multi-Languages – Applications can be set default with any language.
Multi-Currency- Application can be configured with Multiple Currencies and much more features to Serve!
Please find below the updated version of our product,
New UI Mockups:
Customer App: https://bit.ly/2zaWNVU
Driver App: https://bit.ly/2CNLAhp
We definitely believe our product new version will impress you so much that you will make to join in our prestigious customer list in the normal way.
Don't even think about it. Our base solution cost remains the same. We have updated only the version of our product, not the COST.
If you are looking for a quick response team to clarify your doubts instantly about your new business venture, please connect with our expert team at Whatsapp or write a quick email to [email protected].