SpotnRides is happy to announce that our Uber clone app has been recognized as a gold standard in terms of user experience by FinancesOnline, a popular discovery platform for B2B and SaaS solutions.
FinancesOnline recently conducted an in-depth analysis of SpotnRides and compared it against other solutions in their 20 best car rental software research. After our software's overall design surpassed their expectations, FinancesOnline found us fitting to receive their Great User Experience award for 2018. This prestigious title is given to software solutions that tout an intuitive and easy-to-use interface, hassle-free deployment and great design for facilitating one's work processes.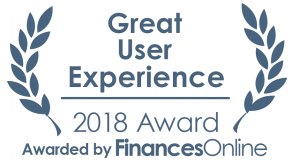 In a SpotnRides overview, FinancesOnline tackled some points regarding our user design. Highlights include:
Fast and easy deployment, with all essential features already pre-built
Flexibility for custom configurations
"Effortless scalability"
Android and iOS support allow for wide coverage
Full control on branding
All features are easily managed through its dedicated admin interface
Garnering a 100% user satisfaction rating, SpotnRides also received the coveted Rising Star award for 2018. This is award is given to newcomers in the SaaS market that have quickly increased in popularity and have continued to maintain a positive rapport with customers.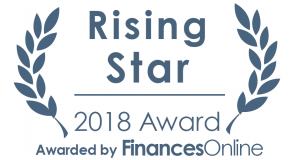 Words cannot express our satisfaction to receive these prestigious awards. These industry awards inspire us more than ever to go above and beyond in achieving our main goal: make SpotnRides a go-to platform for businesses that are looking for an affordable and hassle-free way to start their very own cab renting app.
If you are looking for a quick response team to clarify your doubts instantly about your new business venture, please connect with our expert team at Whatsapp or write a quick email to [email protected].
Build your Own Taxi App Solution with SpotnRides Today: