Wondering how to choose the best uber clone solution for your cab booking business?
With its enormous success, Uber and other successful cab industry legends have already built up an inspiration and set a trademark for new generation entrepreneurs willing to step into the competitive startup's world to start a taxicab business. Uber clone solution is continuously proving to be a great way of accomplishing their dreams of many individuals startups and business owners to build a taxi app booking solution and launch their business in quick intervals like Grab and Uber.
A Quick Survey on the Taxi Market and Need for Uber Clone App
Here is the research conducted by MarketWatch, Right now, they estimate the global taxi market is worth $108 billion, which is triple the size of the $36-billion ride-hailing market. At the same time, they calculate an average of 15 million ride-hailing trips a day globally, which they expect to increase to 97 million by 2030. That would translate to $65 billion in revenue for the ride-hailing companies by 2030, based on the assumption that the companies would take a 23% commission from gross market sales.
We have prepared an Infographic to highlight some of the stand-alone features of our solution,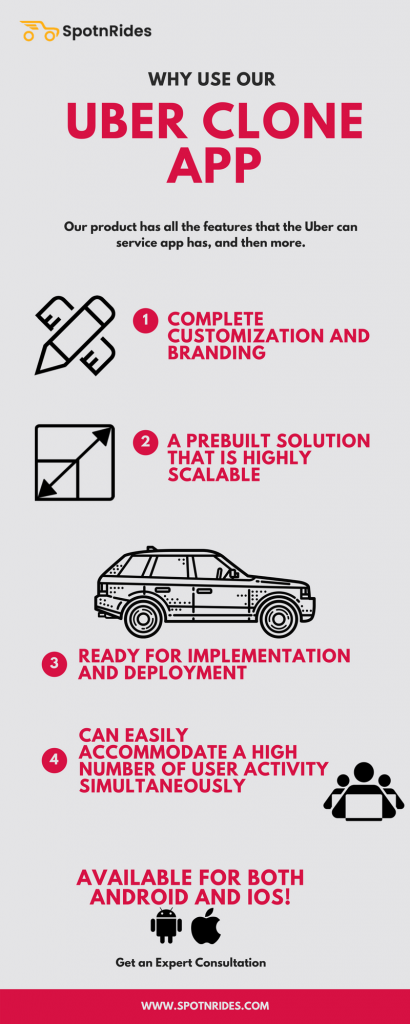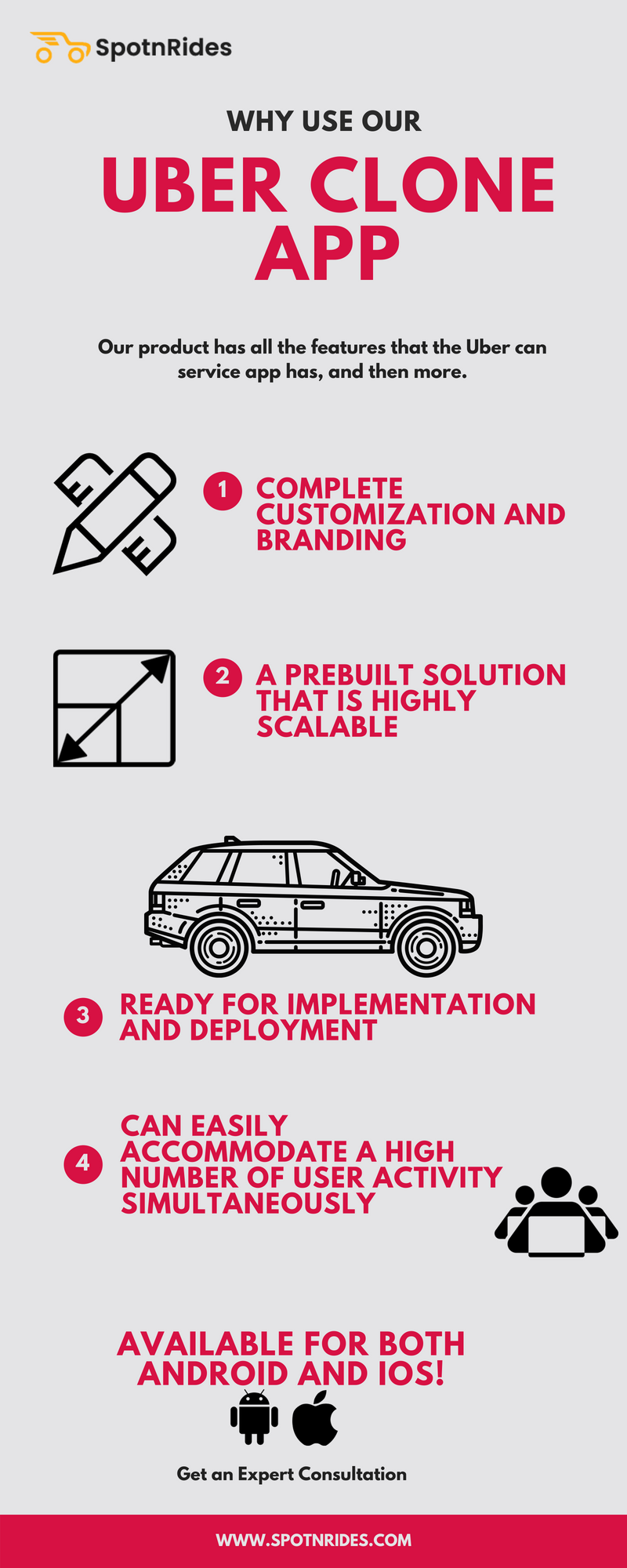 If you are looking for a quick response team to clarify your doubts instantly about your new business venture, please connect with our expert team at Whatsapp or write a quick email to [email protected].