Ride-sharing firm Uber has launched a first of its kind UberBOAT service in multiple cities across the world. In Mumbai and Croatia, Uber started a pilot boat service. They have tied-up with local boat and yacht owners and offer one-day trips and nearby transportation.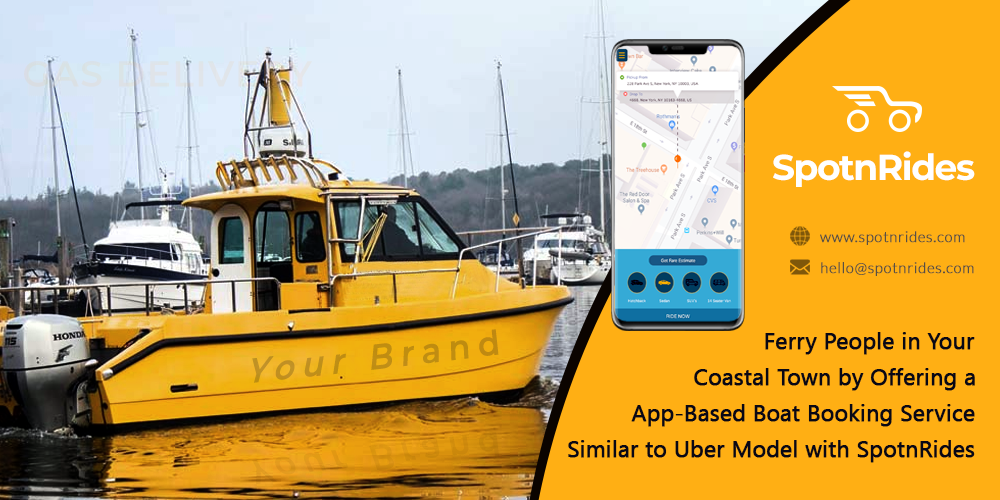 But this service is started as a pilot project. Unlike other on-demand services like food delivery and taxi booking app, this app based boat service is untapped in many areas and has got huge potential. This service will get patronage from adventure lovers and people who want to escape the city traffic.
Also, this type of service can woo a lot of tourists. Passionate entrepreneurs can start this business in any coastal cities and can help the city to improve its tourist flow. Before starting an app based boat service, you have to consider the below-mentioned features that must be included in the business.
Weather forecast checking
Boat ferrying in bad weather can prove to be detrimental.  Safety of the people in the boat is very important and you should focus on it.
The customer app should have weather meter so that they come prepared. Also, the emergency button is provided in the app in case of any problem.
Choosing boat captains
The user should be allowed to choose the right boat captain based on reviews and ratings. Based on experience, age, the profile you can choose the captain.
This way the customer gets the freedom to choose the desired captain.
Choosing the boat
Apart from having the liberty to choose the captain, you can also choose the type of boat you want to ride.
Rating & Review
After the ride, the rider can review the experience and rate the captain so that it gives the captain and the service provider a room for improvement.
You can provide the customers with services like island trip, point to point trip etc. And similar to taxi booking service, the customer can chat with the boat captain.
The app-based boat ferrying will give a new experience to the people and this exciting service will earn a lot of patronage from city people. Ever since Uber has announced that it will open a UberBOAT service, many entrepreneurs have come forward to take this business. SpotnRides is there to help in app development if you have decided to enter this business.
On-demand taxi app development is not new to us and we have a good hold on it. Our portfolio of products includes taxi booking app, fleet management system and many more.
Our developer team is good with nodeJS, Laravel, Firebase, MongoDB, and many other latest techs. If you have any query or doubts, drop a message to [email protected]. Our quick response team will bing you immediately.