There are tourist places all over the world. What if you travel to a tourist city you haven't visited, but you are keen to visit all the tourist spots in that city. Mostly you will hire a local guide nearby. Again what if you cannot understand his language i.e. the tour guide is not speaking your native language.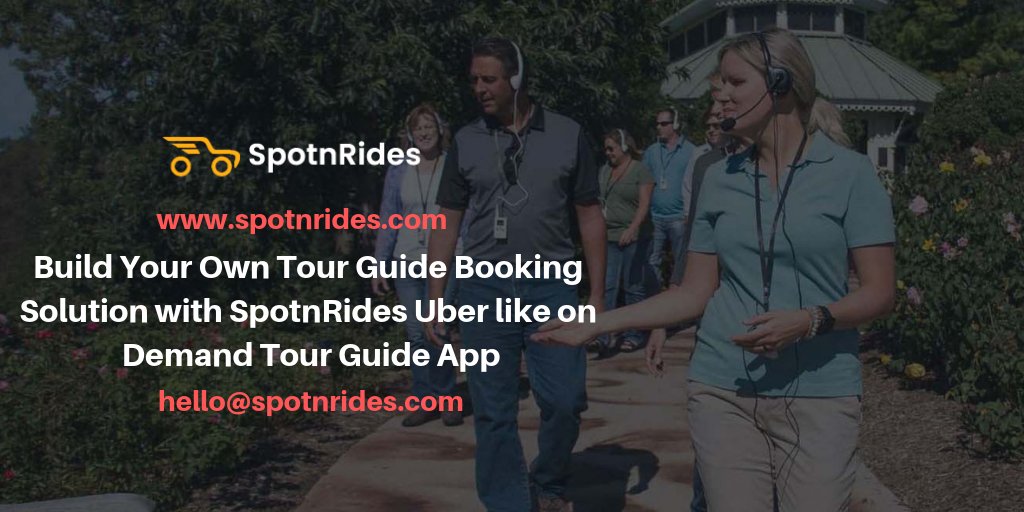 How on-demand tour guide app works?
Just like the mobile app marketplace, why can't we list all the local guides in a common market place where you can select the tour guide of your choice.
Local guides can list their USP, language spoken, the fee charged per day and other details in the app.
Apart from the above reason, there are some more reasons for choosing the right tour guide
Visiting popular destinations
A tour guide always knows the right time to visit a place so that you can avoid rush.  For example, the tour guide will showcase the great wall of China in the evening when there is little to no crowd.
When little time is there for you
If there are 10 places to visit but you got only a day time, then with good planning the tour guide help you visit all the places.
While visiting dangerous locations
Rocky places, hills, and valleys are new to the tourists. But the local guide can showcase to you with ease. He can also ensure the safety of the tourists.
Historic destinations
The main purpose of visiting historic destination is to know about its background. Even it is available on google, that cannot be a substitute for an explanation by a local person. The local person knows even the intricate details about the place.
Logistics problem
The hassles of getting tickets, booking reservations, checking operating hours, figuring out options when you have problems, all of this is a piece of cake for a good tour guide.
With a mobile application like Uber for the tour guide, one can easily overcome the above-cited reasons.
What it is for the entrepreneurs
Is the place you are residing is a tourist destination and are you looking to start a business with minimal investment? Then I guarantee that this on-demand Uber for tour guide business is for you. What you need to do is to make the local tour guide on board the app.
Fix a commission for every tour guide booking. You can also earn from ads. Local resorts, hotels, cabs, restaurants will be keen to advertise on the app since it is used by incoming tourists. This revenue model is unique to this business.
Features in Uber for tour guide app
Being a local guy do you want to make money and do good for your place? Then take this business and SpotnRides will help you do that and we are one of the very few companies who make sure about client satisfaction. Our portfolio of products includes Uber like app solutions for cab booking, food delivery, handyman to name a few.  By engaging in this business you also help local tour guides earn more money than what they usually get.
At SpotnRides, our work is not completed once we dispatch the app solution, we will help guide your business if you are a novice.
If you are looking for a quick response team to clarify your doubts instantly about your new business venture, please connect with our expert team at Whatsapp or write a quick email to [email protected].
Get Free Demo – WhatsApp | Skype